Please click the links below to find out more information about how to protect your child online or how to report any online concerns.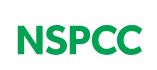 Want to know more about the APPs your child(ren) are using?
How to Childproof Your iPad Using Parental Restrictions
Protecting your child from harmful content is paramount to us. Here we have found a step by step guide showing you how to childproof your digital device , as well as your child's.

https://www.gov.uk/government/news/early-years-apps-approved-to-help-families-kick-start-learning-at-home
Resources to support online safety at home